It's all about Fresh, Local, Quality Ingredients
Sourcing Our Food
Our supply partners have been carefully chosen for a number of reasons. They operate in the local area; they are independent, family owned and run; they all care about what they produce and/or sell; and they have a vested personal interest in customer service and how they do business.

We choose our partners by meeting face to face, discussing how we will work together and support each other, now and in to the future.

Sustainability
We do everything we can to minimise waste and reduce our carbon footprint.

Seasonality – when in season we use UK produce which means our ingredients are fresh and delicious, whilst supporting local farmers
and reducing our carbon footprint.

Waste Reduction – we order efficiently, use a 'just in time' system where appropriate and train our teams to monitor production and post-production to ensure food isn't wasted.

100% Recycling – we work with our suppliers to source the most sustainable products and all our waste is recycled, including our
cooking oil which is converted to Biofuel.

Energy Efficiency – our teams are trained to save energy and to conserve water in our business.

Carbon Footprint – we use technology to reduce our carbon footprint, we keep our travel to a minimum and by 2025 we promise that all our company vehicles will be electric/hybrid.

We have signed up to the following initiatives:

Fairtrade

Farm Assured

Soil Association

Certified Sustainable Seafood

Supplier Case Studies
Robert & Edwards - Butcher
Our Fresh meat and Poultry is sourced locally through our nominated Butcher, Robert and Edwards. Rob Hewitt – Co Owner and Founder, ensures the quality of our produce is second to none and that our prices reflect the quality of produce we use in our dishes.
"We provide a wide range of free range meats, deli & cheese products and fine foods that ensures our customers obtain both the best quality available and value for money. We only use the highest quality British suppliers and have full traceability of all our meat. We are very pleased to partner Scott @ PS Catering Management Limited to ensure his clients receive quality meat and poultry from traceable origins".
Rob Hewitt – Co Owner and Founder of Robert and Edwards.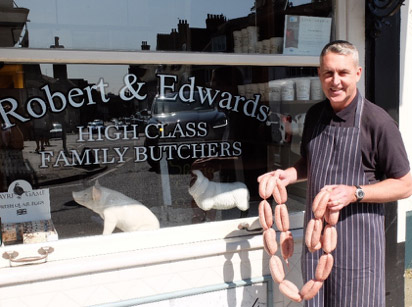 Coffee Real
Our Coffee is Real… We have chosen 'Coffee Real' to assist with our coffee solutions for our clients.
Our Café' – The Jampot – Dorking, was our first experience with Coffee Real, and we will never look back.
Gary – Owner and Founder at Coffee Real, showed us the difference between mainstream and bespoke coffee roasting and with his help we have developed a coffee offer that is truly sensational.
"It was a pleasure to introduce our coffee to Scott at PS Catering Management, and to launch our speciality coffee at The Jampot – Dorking. By investing in a new coffee machine, espresso grinders and training Scott and his team have been able to deliver speciality coffee to their customers which has provided increase sales through repeat custom. We built our business on offering top quality speciality coffee and outstanding customer service, and will always be offering both to Scott and his team as they continue grow".
Gary – Owner Coffee Real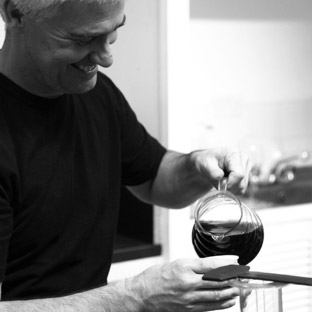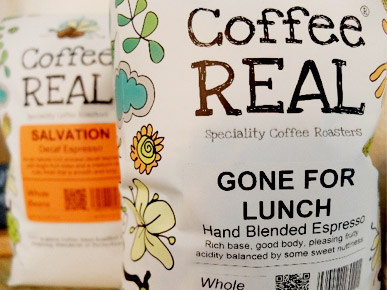 Fairmile Snacks
Fairmile Snacks deliver our Drinks, confectionery and Snacks. Josh has been with us since the start of our Business and has been the reliable go to person for all of our retail items. A friendly family operated business that ensures competitive prices along with great customer service.

Ruby's Cakes
Ruby's Bakery supply us with handmade cakes and tray bakes. We came across Ruby's as part of the transfer of The Jampot Café – Dorking and were very impressed by their products. Based in Burgess Hill, West Sussex, they produce our cakes to order.
Our favourite is their Butterscotch Puddle Cake.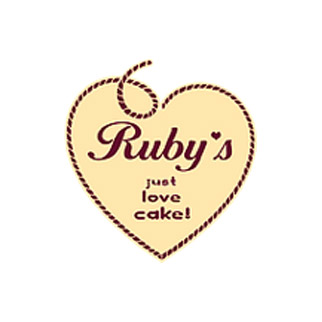 Pavitts Produce - Fruit & Veg
Pavitts supply us with our fresh fruit and vegetables daily. We chose to work with Danny Wallis due to our long-standing friendship. We know we can rely on Danny to find us the freshest produce at the right price for our customers.
"I've worked with Scott for a number of years, when he headed up an Education Contract catering company in the South and we kept in contact when he moved to sales with a Business and Industry caterer. I am not surprised that Scott decided to launch his own client focused catering business and offer the market place a fresh alternative to current contract catering setups. We are already a nominated local supplier to PS Catering Management so are able and ready to deliver fresh seasonal fruit and vegetables at the best possible market prices to any client Scott partners with in the future''.
Danny Wallis – MD Pavitts Produce
Elite - Fine Foods
We chose to work with Elite as our multidrop fresh, frozen, dry goods and chemicals supplier due to the similar views of both companies towards the ethics and environmental impact of the Foodservice industry. Elite also deliver our Free Range Eggs which we buy from Fridays in Kent. We have in partnership, been constantly proactive in our efforts to reduce food miles and our Carbon Footprint with Elite, choosing the right products at the right time, in line with the seasons.
"It's great to see that Scott's spend with Elite has increased dramatically over the last few months, with new and exciting products being bought for his customers. Scott and his leadership team have similar values to Elite Fine Foods, putting the customer first and providing customers with value for money. Like us, PS Catering also recognise the terrible impact plastic food packaging waste is having on the environment. Therefore, we are delighted to be working in partnership with PS Catering to deliver meaningful change to reduce plastic waste by offering stock compostable throw away packaging".
"Scott heading up P.S Catering really seems to be creating a business with its finger on the pulse. It's great to see a relatively new company succeeding in this tough business sector and we will support Scott to grow the business further in partnership, I look forward to working with Scott and the team in 2020."
Chris Coombes - Account Manager
C.L Pearce and Sons – Bakery
Our Fresh bread is delivered daily from our Bakers – C.L Pearce and Sons. Martin Pearce the head of this 4th generation bakery makes all of our bread and delivers it daily in the early hours, straight from the oven. Martin also develops specific breads for our specials on a weekly basis to keep our offer interesting and unique.
"We provide a wide range of fresh breads for PS Catering depending on their daily requirement. We are a family run bakery and are proud of what we produce. We offer our customers the very best breads, pastries and cakes, made with care and first class ingredients."
Martin Pearce - Owner and Chief Baker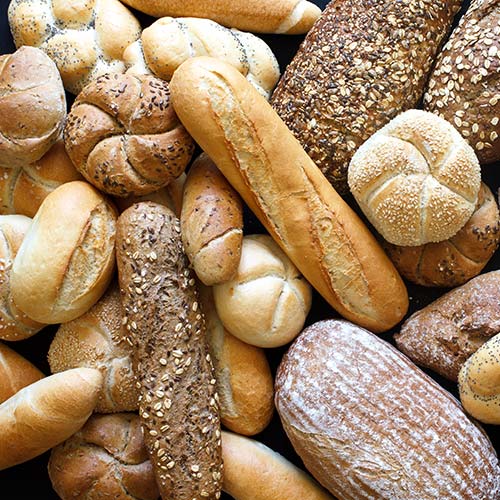 If you would like to discuss how we can help you to evolve your catering services
Get In touch